Depending on your level of interest in researching your ancestors, you may decide if you want to do just a basic research on the Internet or actually hire a professional.  Dr. Miroslav Koudelka is one of the accomplished genealogists that specializes in Czech and Slovak Genealogy research. He has published genealogy related articles, books and is a well established guest speaker in genealogy communities in the United Stated.
Log on to www.czechfamily.com for information and links to genealogy related organizations and services.
You can see an interview with Dr. Mirek Koudelka at 'Onward To Our Past' Genealogy and Family History Services on Facebook.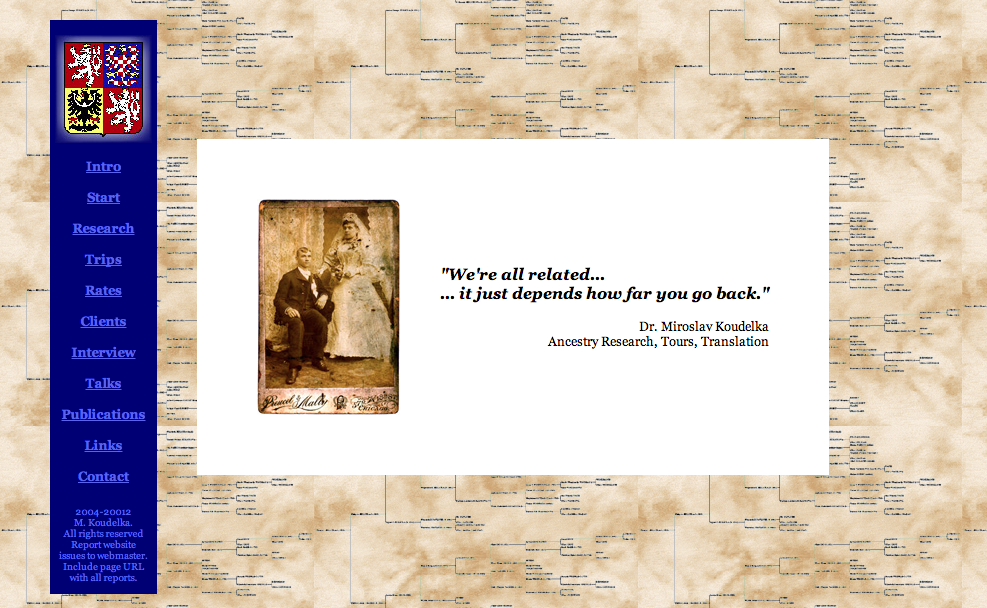 Genealogy related links: